🌟 BRUSSELS ALL STARS GIANT B2B 🌟
17 novembre-23 h 30 min

-

18 novembre-5 h 00 min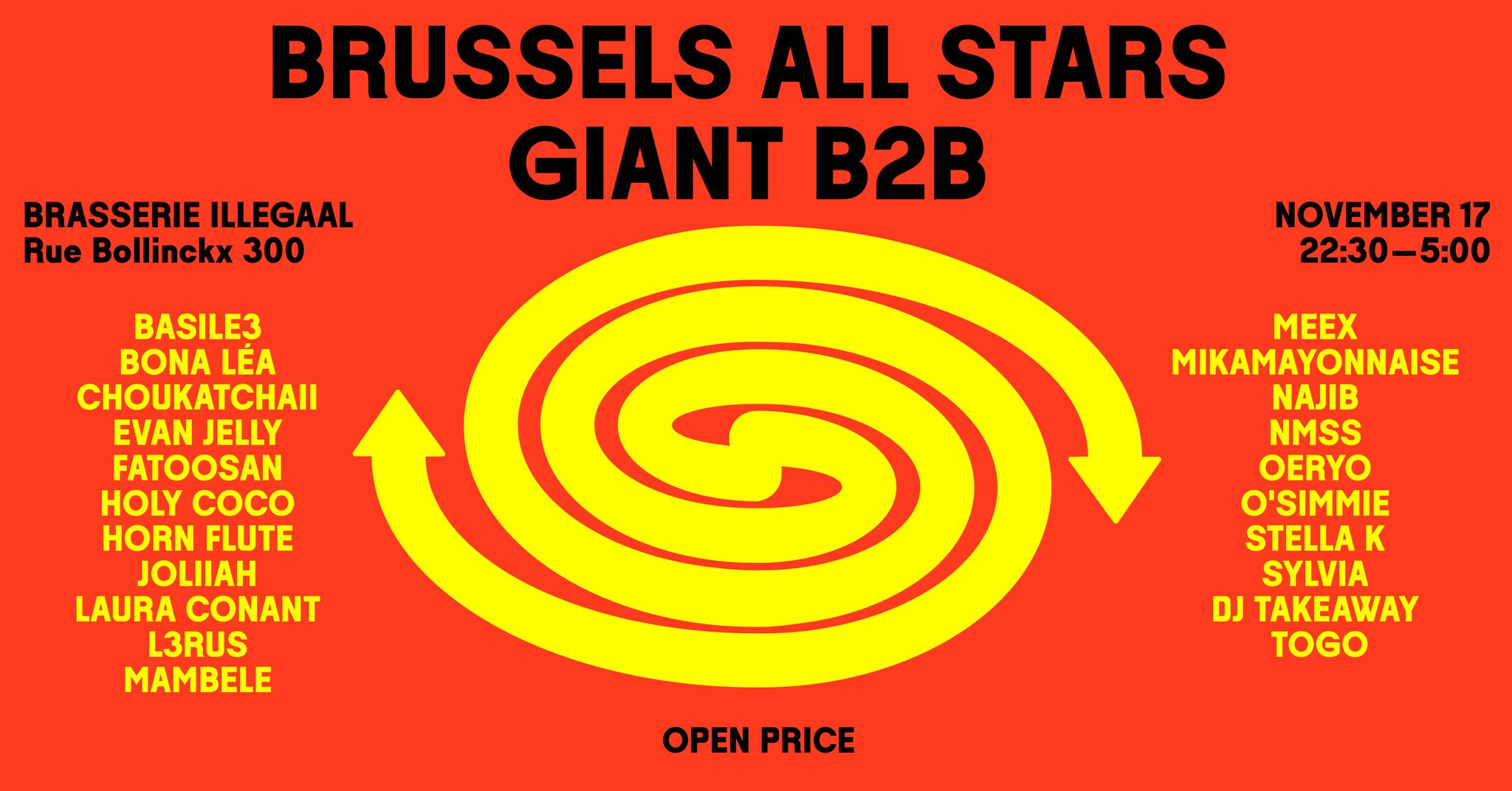 Mikamayonnaise and NMSS presents :
 BRUSSELS ALL STARS GIANT B2B 
✧ INFOS ✧
Do you find electronic music events redundant and unchallenging ?
We have a solution for you.
We are happy to present to you this event with 21 artists to create a giant B2B where different universes merges and collides.
This joyful mess tends to promote unpredictability, spontaneity and fun in a non-judgemental atmosphere. This night is not a competition but an experimental approach to djing.
During each round a running order will be randomly chosen by drawing names in a giant jar.
✧ OPEN PRICE ✧
all profits will be given to Palestine Children's Relief Fund (PCRF).
✧ LINE-UP ✧
Basile3
Bona Léa
Evan Jelly
Fatoosan
Holy Coco
Horn Flute
Choukatchaii
Joliiah
Laura Conant
L3rus
Mambele
Meex
Mikamayonnaise
Najib
NMSS
Oeryo
O'Simmie
Stella K
Sylvia
Dj Takeway
Togo
Graphiste : Evan Mollier