VIES VUIL FEESJE
4 mars-21 h 00 min

-

4 h 00 min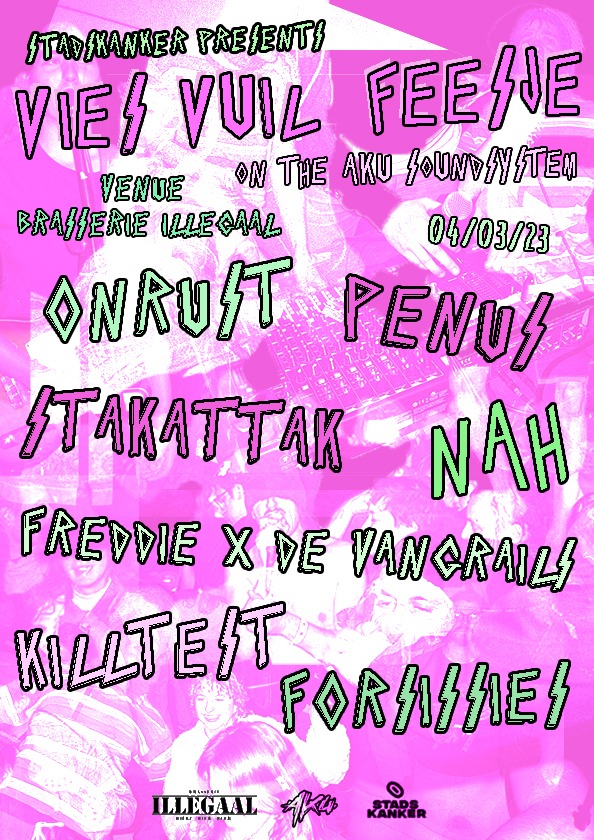 It's finally happening…
Rustig. Rustig blijven.
Artists by Stadskanker
Sound by Aku Soundsystem
Beers & venue by ILLegaaL
All night live shows on a big fat wall of sound:
Onrust
PENUS
Freddie and The Vangrails
Stakattak
NAH
KILL TEST
FORSISSIES
21:00 – 04:00
THIS IS THE OFFICAL KILL TEST – K7 RELEASEPARTY.
Timetable tbc
Entrance fee: PAF 10 EURO (CASH ONLY)
Food tbc
Rustig blijven tbc
Flyer by Melvin Podolski.