Rebel Up Globaal iLLeGaaL #3: South American Night w/ Nakury & Barzo, Don Plok, Quixosis & Bial Hclap
15 juillet 2022-18 h 00 min

-

4 h 00 min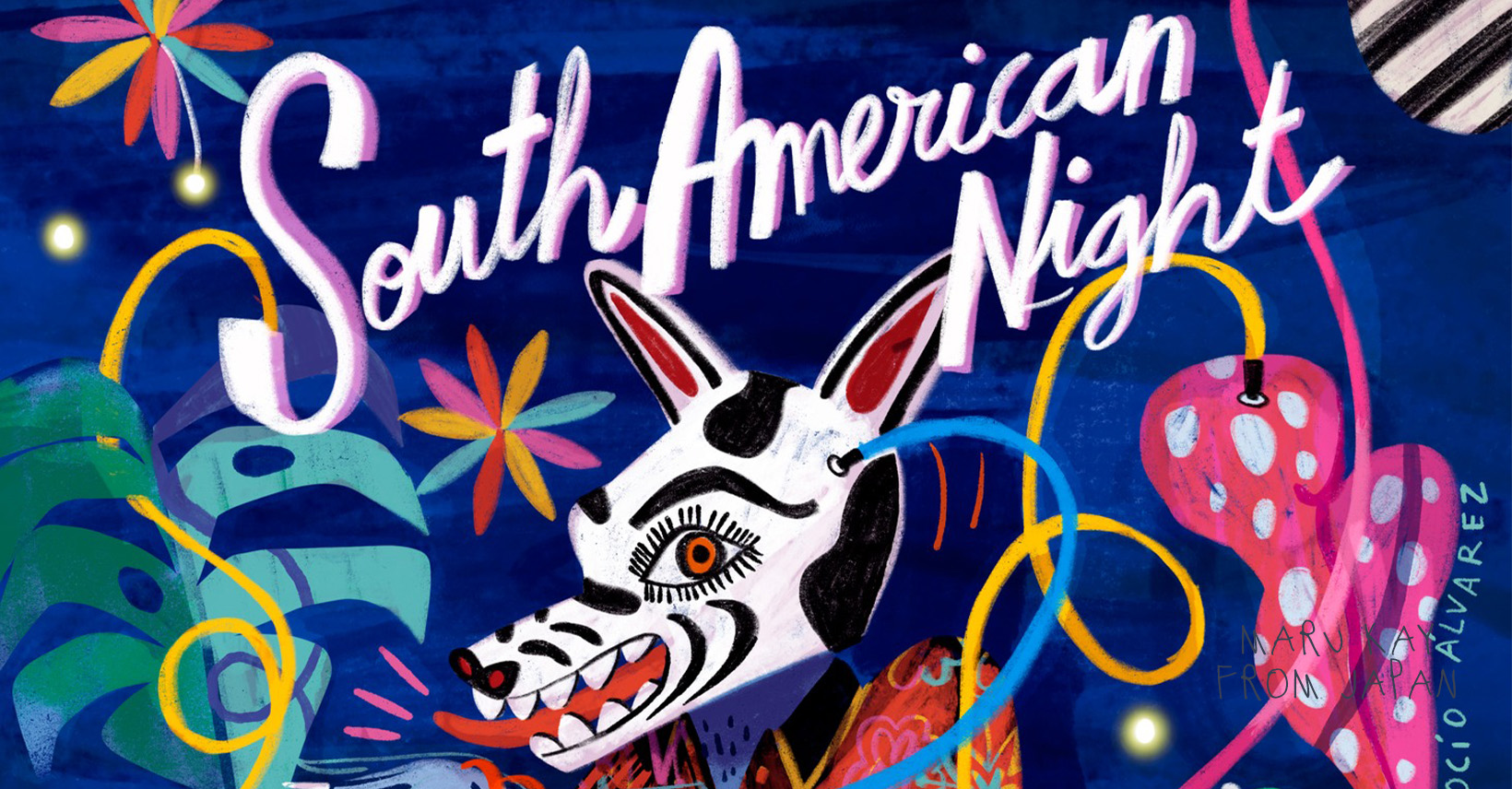 Global iLLeGaaL : a new global party @ Bollinckx (Brasserie Illegaal) by Rebel Up
#3 South American Night!
18h party outside
23h party inside
Food from 18h….(cash only)
________________
Cumbia Reggae Dub al Parque DJ's – Belgium / Spain / Peru / Venezuela
Cumbia Reggae Dub al Parque started with 3 friends who wanted to connect the Cumbia and Reggae vibes in Brussels and have so far done 4 editions in the park of Tour & Taxis. DJ's Andrs, Jahkehline and Renzo will spin their tunes on the El Garage de Renzo Soundsystem.
Rebel Up & Tropical DJipsies – Belgium / Portugal
Rebel Up is the force behind the Globaal Illegaal nights, many other Bxl global nights, the label and radio shows. Sounds from the global underground. Tropical DJipsies is led by Didi with a strong focus on female sounds from allover. They will do a B2B set with all things cumbia, tropicalism and south american subculture sounds.
Nakury & Barzo – Costa Rica
Nakury is a rapper, songwriter and communicator from Costa Rica. Her musical project is nourished by her practice of graffiti, breaking and rap, – three of the core pillars of Hip-Hop culture. Her raps unfold from the experiences of a Central American woman, who chooses to create from within a territory full of contrasts. In 2014 she dropped her first mixtape « Rima Que Ilumina », followed by the release of her albums « VIA » in 2017 and « O » in 2020, both published by independent record label Lácteo Cósmico. She has performed throughout Central America, Mexico, United States and allover Europe. Additionally, she has performed at official showcases of international music conferences such as SXSW (United States), Circulart (Colombia) and Corriente (Peru). In 2022 Nakury has announced a series of collaborations with Debi Nova, La Dame Blanche, Sol Pereyra, Lorena Blume, Gio Chamba and Principe Q.
Barzo is a Costa Rican DJ and producer with a career spanning over a decade in musical production and live performances. From his early days as a DJ to his more recent releases, he has demonstrated great skill for mixing different musical styles with ease and flow. He has released music on labels Spinnin' Records, Armada Music & DIM MAK and produced official remixes. On stage, he has performed in over 20 countries across America, Europe & Asia. Now back in Costa Rica, Barzo is writing the next chapter of his career as head of independent music label Lácteo Cósmico. His most recent productions include collaborations with Debi Nova, Pahua, La Dame Blanche, Guadalupe Urbina, Nakury, El Individuo, Un Rojo Reggae Band and Gary Nesta Pine.
https://lacteocosmico.bandcamp.com
https://www.instagram.com/nakurymc
https://www.instagram.com/barztep
https://www.instagram.com/LacteoCosmico
________________
Don Plok – Argentina
Don Plok is the artistic alias of Pablo Carpignano, a producer, DJ and percussionist based in Buenos Aires. With over 12 years of experience, his impact on the musical scene is the fruit of not only his talent as a cultural manager and producer but also of his musical and aesthetic quest and firmly associated with the local underground scene. Pablo is a musician and percussion teacher and draws his wide-ranging influences from dub and funk to latin american folk, electronic and world music. What remains clear is his philosophical foundation in Afro music and syncretism with urban latin tendencies. In his versatile performances, Don Plok methodically takes his audience on a journey through rhythms, countries, continents and hits from both the yesteryears and today. His albums Kambara' Angá, (Folclore Records – 2020) and Relajado pero noregalado, (Kumbale 2015) – as well as numerous singles, give testimony to a sound exploration that drives Don Plok to mix contemporary rhythms with traditional african patterns, classic vinyl samples with african drums like the Djembé, collabs with MC's such as Faauna and testimonials from Afro Argentine activist Miriam Gomes with synthesizers and a myriad of other instruments.
________________
Quixosis – Ecuador
Quixosis is Ecuadorian producer and artist Daniel Lofredo Rota. Also is a way of describing the mental condition of the Quixote. As a producer Quixosis brings an elaborate sonic universe based on experimentation with analog electronics and tape combined with traditional rhythms and musical structures, deeply textured synthesizers & percussions in a mesmerizing dynamic, volatile, psychedelic space. As a DJ he fuses electronic rhythms with dance music from latin america. from trip hop, to footwork, passing through cumbia, acid juanito, kuduro, and house music variants mixing danceable rarities on vinyl with gems of the worldwide electronic music underground.
His DJ sets are a torrent of energy, always on the edge of the sublime, that constantly seeks broken or triangular rhythms that allude to the roots of latinamerican and afro latin psychedelia. Quixosis has been a resident of 
Worldwide.fm
 since 2020.
________________
Bial Hclap – Mexico
Humberto Loopz aka Bial Hclap is a DJ and music producer from Guadalajara, Jalisco in Mexico. He has collaborated with Pato Machete, Eptos Uno and La Banda Bastón and shared stages with La Mala Rodríguez, Panteón Rococo and La Yegros. He has performed in clubs throughout Europe, North America and Latin America. That is why Bial has positioned himself with great strength and presence as one of the quality remixers and producers in Mexican hip hop and global bass. His work has been published by record labels in Mexico, Europe and the United States such as Buddah Bar, Worldwide Records, Tropical Bass Records, Cosmovision Records, El Flying Monkey, Folcore Records and Wakantanka Records. SIERRA MADRE is his most recent project, the result of mixing the sounds of traditional Mexican music, passing through indigenous sounds and adding electronic rhythms, hip-hop, cumbia and global bass throughout the production.
________________
Info
Entree 5€ > cash only @ caisse
payment @ bar > cash/card
@ Bollinx (Brasserie Illegaal)
Rue Bollinckx 300
1190 Forest
Come by bike!
public transports:
train: Forest Midi
bus: MIVB/STIB #78 (busstop Bollinckx Anderlecht)
De Lijn #153, 154, 155