NYEGE NYEGE
13 juillet-18 h 00 min

-

1 h 00 min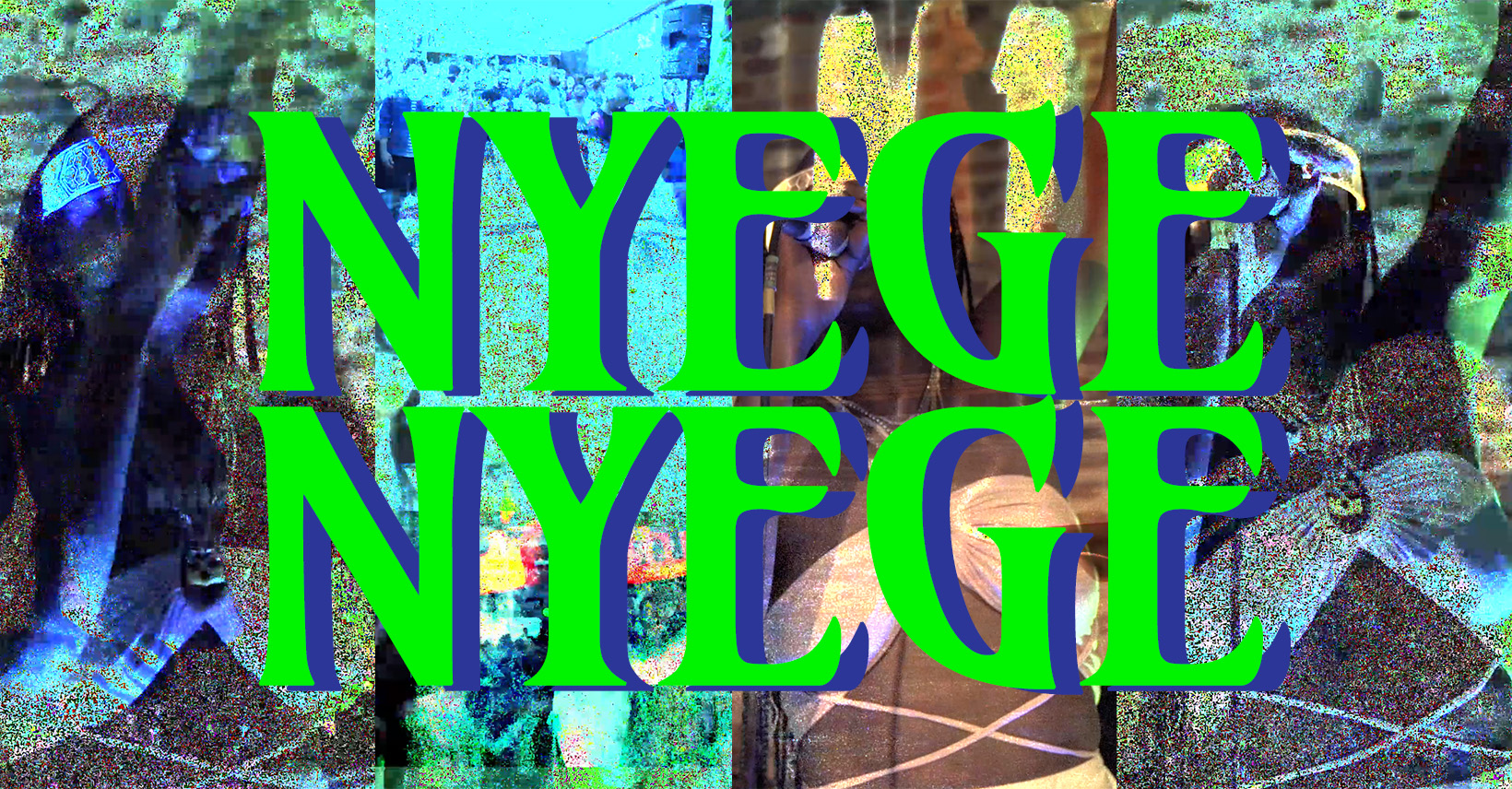 NYEGE NYEGE PRESENT DE SHUURMAN, NSASI, CATU DIOSIS, R3IGN DROPS, PHELIMUNCASI
——————————————————
1 live, 4 djsets & lots of love……
DE SHUURMAN
Le producteur néerlandais Gilermo Schurman mélange rythmes bubbling, rap et r&b samples, trance synths et électro house wobbles. Préparez-vous à user joyeusement vos semelles et vous secouer les fesses lors du set de De Schuurman.
NSASI
In Kampala's underground scene, Nsasi is known for their agile style of playing. This Enfant Terrible of the deeply conservative, picturesque town of Jinja, Uganda; earned an early reputation for blunt refusal of authority. Once excommunicated from a seminary in his childhood, Nsasi looked to their icon, the scandalous 1980s pop sensation; Tshala Mwana, as an inspiration for how to live & perform dangerously.
CATU DIOSIS
She's currently working on her Album and is a member of the Nyege Nyege Collective as well as co-founder of Dope Gal . Together with R3ign Drops she performs as the DJ Duo Black Sistarz and they co-founded Dope Gal as a platform for women to collaborate through creative projects.
R3IGN DROPS
Hailing from Kampala, Uganda, R3IGN DROPS is a young DJ with a taste for Techno and groovy Afro House beats that take you on a Journey of meditative sound and body Twisting adventures.
R3IGN DROPS started her journey as a DJ and producer in late 2019 during her residency at Nyege Nyege. She has performed at some of Kampala's most banging hangouts. Besides being a DJ and producer, R3IGN DROPS is also a creative artist with an interest in modeling, rriting and dancing.
PHELIMUNCASI
Their music is definitely enchanting and potent, richly imbued with an immense storytelling tradition that harks back to southern African toyi-toyi: a powerful dance of protest and struggle accompanied by rhythmic singing that was used during anti-apartheid demonstration to intimidate police and security forces. No surprise that Phelimuncasi have been calling to perform at many political functions for the African National Congress and South African left wing Pan Africanist party EFF (Economic Freedom Fighter).
________________________________________
INFO PRATIQUE
ILLEGAAL
Rue Bollinckx, 300
1190 Forest
Entré prix conseillé
Petite Restauration & Bar sur place
come by train
come by bike
come by bus
________________________________________