NSB23 ROCK SHOWCASE / BRASSERIE ILLEGAAL
12 octobre-20 h 00 min

-

0 h 00 min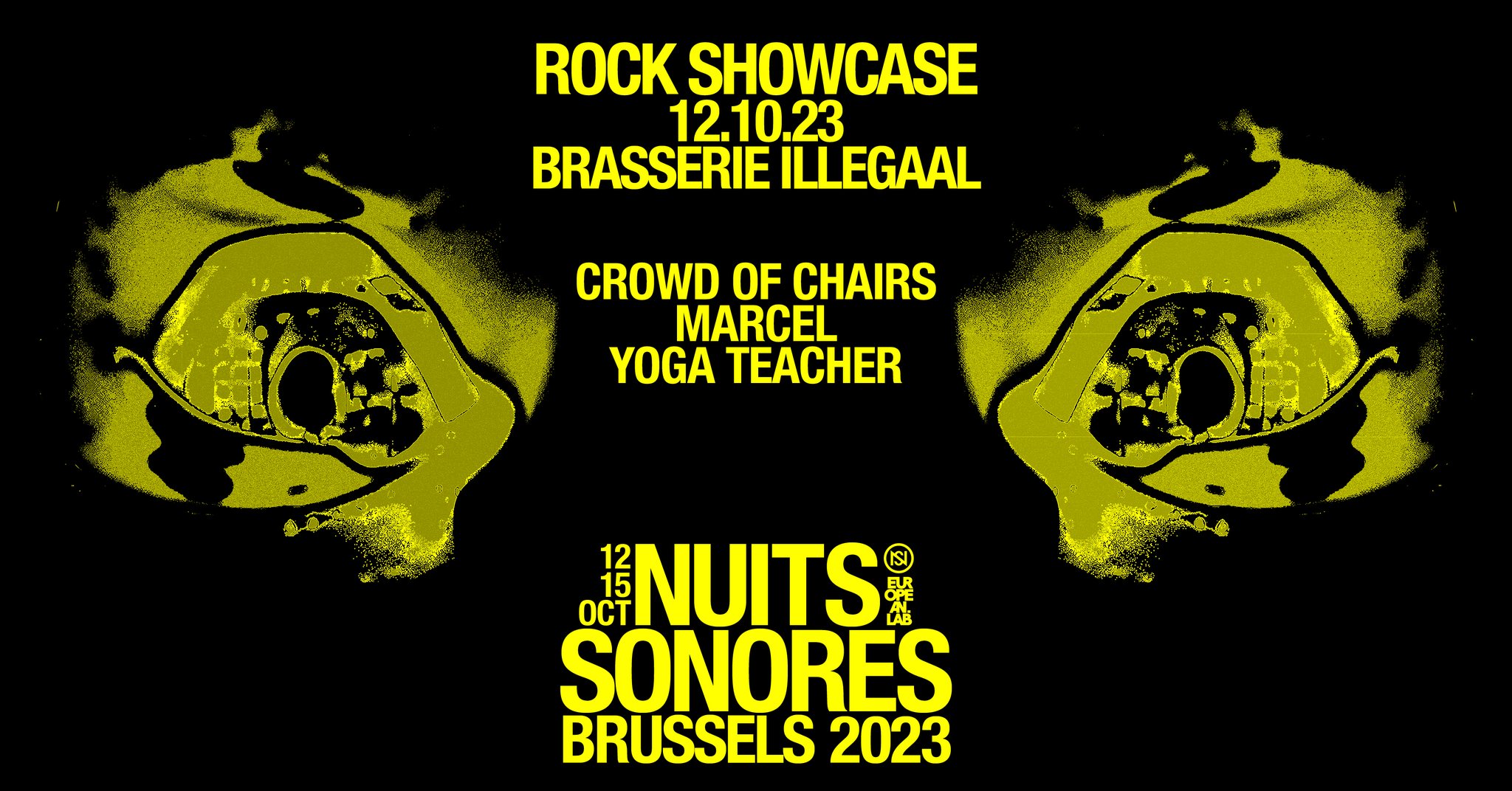 #NSB23
▔▔▔▔
From 12 – 15 october, Arty Farty Brussels and Bozar are back with Nuits Sonores & European Lab Brussels 2023. An urban festival spanning four days of music, debate & experiment in some of Brussels' key venues.
https://nuits-sonores.be
https://www.facebook.com/nuitssonores.bxl/
https://www.instagram.com/nuitssonores.bxl/
On thursday, Nuits Sonores Brussels invites three Belgian rock formations a night of free live concerts at Brussels' most illicit micro-brewery. Get ready for raucous live shows by Crowd of Chairs, marcel & Yoga Teacher
Brasserie iLLeGaal
▔▔▔▔▔▔▔▔
Since 2016, this Brussels' micro-brewery has been supporting artists and socio-cultural projects. It is a vehicle for exchange, sharing and meeting through its events and favours alternative venues and partners.
That's why it organises convivial and festive events where art is expressed loud and clear. The brasserie also prides itself on co-producing numerous films and tours, always with a view to promoting culture. With good reason, their motto is: "brewing for culture".
Line-up
▔▔▔▔
20:00 – 00:00
Crowd of Chairs
marcel
Yoga Teacher
Rue Bollinckx, 300
1190 Forest, Brussels