ILLEGAAL DJipsies #3
27 octobre-22 h 00 min

-

28 octobre-5 h 00 min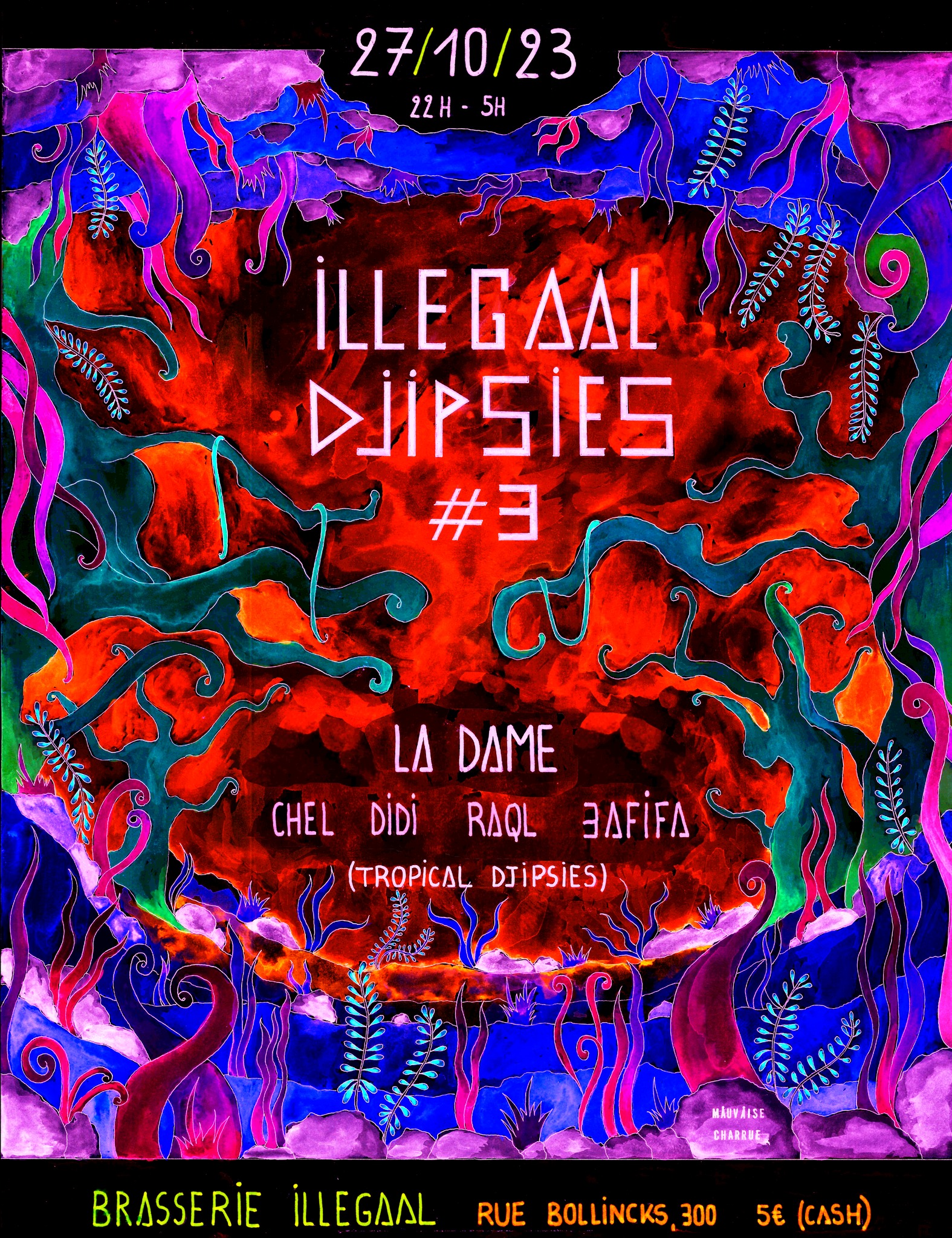 As we felt that your hunger for enjaillement and bombassão was not fully satiated at our last Illegaal party, we are coming back to da Bollincks hood at the end of this month: don't miss the autumnal version of our désormais traditionnal Illegaal Djipsies!
You already know the vibe: faya women delivering faya sets of global bass and sounds to take you in a kaleidoscopic trip.
After an intense summer, sista La Dame is going to join our Illegaal dance again and treat you with her always surprising, graciously woven exploratory sets!
Highlight the 27 on your October agendas and stick to a good stretching routine 'cause your quadriceps will be fully mobilized.